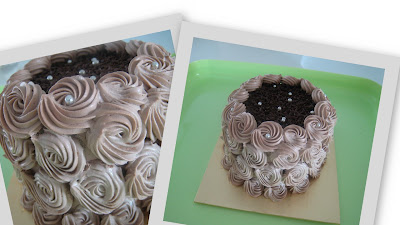 I was playing around with some recipes and made a mini chocolate cake... I never really icing cakes because I will never be happy with it! I cannot stand it when it's not fully even :P
So, I resorted to what I do best - swirls! And with the end result, I sent it for tasting @ Manila Place. Only the staffs got to try and the verdict was... it's not sweet enough!
I really want to try and make more but, it's been such a crazy week I barely have time to sleep! What more experiment?!